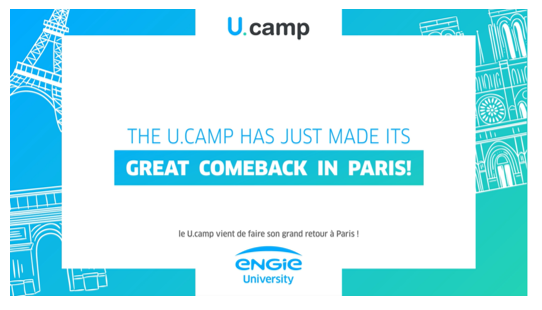 2022/07/22
Thank you for the U.camp Paris!
From June,27 to July, 1, more than 1,000 peoples gathered to develop their skills, their leadership, their understanding of ENGIE strategy and their ability to implement it.
It was also a unique occasion of sharing and networking with colleagues from 28 different nationalities!
We want to thank all of the participants: with their enthusiasm and commitment, this learning week was a unique experience!
Kudos also to all our partners and keynote internal speakers, who made it possible!